Oct 20
1 San Diegan Recovered in National FBI Sex Trafficking Bust
1 San Diegan Recovered in National FBI Sex Trafficking Bust
A Federal Bureau of Investigation (FBI) mission to free sexually exploited minors across the U.S. and abroad resulted in the arrest of 120 sex traffickers and recovery of 84 minors.
Source: www.nbcsandiego.com/news/local/1-San-Diegan-Recovered-in-National-FBI-Sex-Trafficking-Bust-451752163.html
Posted in
Uncategorized
Sep 26
Our event is almost here!! Support the efforts of BSCC while learning from experts on human trafficking, eating delicious food and having fun on the Black Jack tables.
Purchase tickets here
http://event.attendstar.com/event/show/casablanca-gala/
Posted in
Uncategorized
Aug 03
Casablanca Gala
BSCC fundraising event on October 13th, 2017 at the
San Diego Central Library.
More information will be available soon.
Save The Date – October 13th, 2017
———————————————————————————————————————————————————————————–
This months Coalition Meeting will be held on        
 Tuesday, August 15th, 2017
Please see below for more information.
Bilateral Safety Corridor Coalition and Project Concern International would like to cordially invite you to our next
Unity Coalition Against Trafficking Meeting at:
The San Diego Foundation
Liberty Station
2508 Historic Decatur Road, #200
San Diego, CA 92106
Tuesday, August 15th 2017
11:30 am – 1:00 pm
Speakers:
To Be Announced
Posted in
Uncategorized
May 18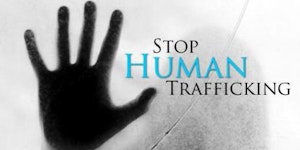 Event to be held at the following time, date, and location:
Wednesday, May 24, 2017 from 8:00 AM to 2:00 PM (PDT)
Department of Social Services
2895 S. 4th Street
El Centro, CA 92243

Posted in
Uncategorized
Aug 15
Posted in
Uncategorized
Giving Tuesday December 1st 2020

Two ministry followers