Sep 26
Our event is almost here!! Support the efforts of BSCC while learning from experts on human trafficking, eating delicious food and having fun on the Black Jack tables.
Purchase tickets here
http://event.attendstar.com/event/show/casablanca-gala/
Posted in
Uncategorized
Aug 03
Casablanca Gala
BSCC fundraising event on October 13th, 2017 at the
San Diego Central Library.
More information will be available soon.
Save The Date – October 13th, 2017
———————————————————————————————————————————————————————————–
This months Coalition Meeting will be held on        
 Tuesday, August 15th, 2017
Please see below for more information.
Bilateral Safety Corridor Coalition and Project Concern International would like to cordially invite you to our next
Unity Coalition Against Trafficking Meeting at:
The San Diego Foundation
Liberty Station
2508 Historic Decatur Road, #200
San Diego, CA 92106
Tuesday, August 15th 2017
11:30 am – 1:00 pm
Speakers:
To Be Announced
Posted in
Uncategorized
May 18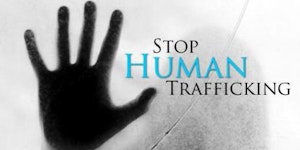 Event to be held at the following time, date, and location:
Wednesday, May 24, 2017 from 8:00 AM to 2:00 PM (PDT)
Department of Social Services
2895 S. 4th Street
El Centro, CA 92243

Posted in
Uncategorized
Aug 15
Posted in
Uncategorized
Jun 22
Vice investigators arrested 198 people and rescued 18 human trafficking victims — including 12 minors — during a three-day operation targeting sex exploitation in Los Angeles County, authorities said Thursday.
The sweep, dubbed Operation Reclaim, ran from Jan. 21 to Jan. 23, in unspecified areas of Los Angeles County. Authorities said they discovered gambling, a home that was used for prostitution and several women and minors who were involved in the sex trade.
Of the 198 arrests, 115 people were booked in connection with soliciting prostitution, said Officer Liliana Preciado, spokeswoman of the Los Angeles Police Department.
Six women and 12 minors, mostly African American, were identified as trafficking victims and had been used for sexual slavery, LAPD Det. Lina Teague said. They were placed in protective custody and offered social services assistance.
"That's what this is all about — these minors," she said. "We are helping them reclaim and rebuild their lives."
The women were found soliciting prostitution on the streets throughout Los Angeles County, Teague said.
The sweep involved personnel from the LAPD's Human Trafficking Unit, the Los Angeles County Sheriff's Department and the FBI's Innocence Lost Task Force.
"When you have this activity, you'll have prostitution associated with it," Teague said.
January is National Slavery and Human Trafficking Prevention Month. In 2015, 949 human trafficking cases were reported in California, according to the National Human Trafficking Resource Center. More than 3,800 victims were discovered in human trafficking in the state since 2007.
Authorities in Los Angeles on Thursday morning announced that 198 people had been arrested on charges connected to sex trafficking.
The operation led to the rescue of six adult victims and 12 minors "who had been trafficked for the purposes of sexual slavery," authorities said.
Carried out between January 18 and 23, the operation was organized by the Los Angeles Police Department's human trafficking unit with assistance from the local sheriff's department, the Human Trafficking Task Force and the FBI.
Among those arrested were six people thought to be pimps. Their identities were not immediately made available by the police department. The majority of the others arrested face charges of soliciting prostitution, a public information officer told Newsweek. Other charges include keeping a house of prostitution, supervising prostitution and drug possession.They arrested six pimps and found gambling at some of the locations targeted during the raid.
The children who were rescued are in protective custody and all of those rescued are receiving victim services. These victims were not trafficked across the border and all appeared to be local, authorities added.
Posted in
Uncategorized