Aug 19
Court issues arrest warrants for 68 more human traffickers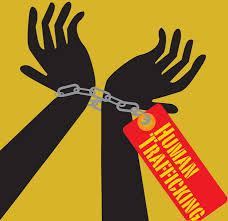 A wider net is tightening around more modern-day slavers as a Thai court issued arrest warrants for 68 more suspected human traffickers in southern Thailand last week, in addition to 72 indictments already handed down against an army general, rogue police officers, local politicians and organized criminals implicated in people smuggling syndicates.
The suspects are believed to be part of syndicates that smuggled migrants from Myanmar and Bangladesh, including Rohingya Muslims, into virtual prison camps and forced labor in the fishing, seafood and other industries. Mass graves and abandoned camps where migrants had been held against their will were discovered near the border with Malaysia in March, triggering the first wave of arrests. Some more graves and camps were also found inside Malaysia by authorities in that country.
The new round of arrest warrants clearly demonstrate that the Thai authorities are sustaining their war on trafficking and, contrary to warnings by some anti-trafficking and human rights groups, have not eased up or become complacent. Prime Minister Prayut Chan-o-cha has made putting an end to trafficking a top national priority.
Although the new arrests warrants were issued by the provincial court in southern Songkhla province, the cases will be tried in the newly established special division of the Criminal Court in Bangkok devoted solely to human trafficking crimes. The division was founded to ensure that justice will be swift in trafficking cases, and that cases will be handled and heard by prosecutors and judges with the necessary experience and expertise.
Of the new warrants, 26 are for suspects who have been accused of direct involvement in trafficking, while the remaining 42 are for those alleged to have laundered money from trafficking gangs or aided and abetted them in other ways. The Anti-Money Laundering Office has been assisting in the investigations, and has frozen nearly $6 million in assets belonging to the newly accused.
In addition, a total of five government agencies allied in the fight against trafficking signed a Memorandum of Understanding last week to facilitate greater cooperation and coordination in their efforts. Among the key advancements they will implement is the sharing of a database on human trafficking criminals and suspects, to prevent wrongdoers from slipping through the cracks.
The agencies that signed the agreement were the Royal Thai Police, the Office of the Attorney-General, the Criminal Court, Justice Ministry and Ministry of Social Development and Human Security.
Police further north also arrested traffickers last week. Officers arrested two men in a Bangkok suburb for allegedly luring young Lao women, aged between 14 and 22, into forced prostitution with false promises of waitressing jobs.
For more information and updates about Thailand's policies and actions against trafficking in persons and related issues, visit www.thaianti-humantraffickingaction.org
—————
Posted in
Uncategorized
Jul 20
Salil Shetty                                                                                                                July 17, 2015 Secretary General
Amnesty International
Steven W. Hawkins
Executive Director
Amnesty International USA
Amnesty International Board of Directors Dear Mr. Shetty, Mr. Hawkins and the Amnesty International Board of Directors:
We write to you in light of Amnesty International's "Draft Policy on Sex Work" to be reportedly submitted for consideration at its International Council Meeting in Dublin, from 7-11 August 2015, and which endorses the full decriminalization of the sex industry.1
The signatories below represent a wide breadth of national and international human rights advocates, women's rights organizations, faith-based and secular organizations and concerned individuals, deeply troubled by Amnesty's proposal to adopt a policy that calls for the decriminalization of pimps, brothel owners and buyers of sex — the pillars of a $99 billion global sex industry.2 Most importantly, the signers include courageous survivors of the sex trade whose authority of experience informs us about the inescapable harms the sex trade inflicted on them and guides us toward finding meaningful solutions toward ending these human rights violations.
Amnesty International was the first and most prominent organization to bring the concept of human rights to the global community. Although Amnesty was late in understanding that women's rights are human rights and incorporating this concept in its mission, it was nevertheless seen as a beacon in mobilizing the public to ensure governments' implementation of the principles of the Universal Declaration of Human Rights. The "Draft Policy on Sex Work3 " flies in the face of this historical reputation.
We firmly believe and agree with Amnesty that human beings bought and sold in the sex trade, who are mostly women, must not be criminalized in any jurisdiction and that their human rights must be respected and protected to the fullest extent. We also agree that, with the exception of a few countries, governments and law enforcement grievously violate prostituted individuals' human rights. However, what your "Draft Policy on Sex Work" is incomprehensibly proposing is the wholesale decriminalization of the sex industry, which in effect legalizes pimping, brothel owning and sex buying.
Growing evidence shows the catastrophic effects of decriminalization of the sex trade. The German government, for example, which deregulated the industry of prostitution in 2002, has found that the sex industry was not made safer for women after the enactment of its law. 4 Instead, the explosive growth of legal brothels in Germany has triggered an increase in sex trafficking.5
______________________________________________________________
1 Amnesty International, 32nd International Council Meeting, Circular No. 18, 2015 ICM Circular: Draft Policy on Sex Work; AI Index: ORG 50/1940/2015 2 International Labour Organization, Profits and Poverty: The Economics of Forced Labour (Geneva: ILO, 2014), http://www.ilo.org/wcmsp5/groups/public/—ed_norm/—declaration/documents/publication/wcms_243391.pdf 3 Amnesty uses the term "sex work," a term invented by the sex industry and its supporters to mainstream and normalize the inherent violence, degradation and dehumanization that defines prostitution. It is not a term that complies with the principles of human rights or with international law. 4 German Federal Ministry for Family Affairs, Senior Citizens, Women and Youth, Report by the Federal Government on the Impact of the Act Regulating the Legal Situation of Prostitutes (Prostitution Act), (Berlin: 2007), https://ec.europa.eu/antitrafficking/sites/antitrafficking/files/federal_government_report_of_the_impact_of_the_act_regulating_the_legal_situation_of_prostitutes_2007_en_1.pdf 5 Seo-Young Cho, Axel Dreher and Eric Neumayer, "Does Legalized Prostitution Increase Human Trafficking?," World Development 41 (2013): 75-76, http://www.lse.ac.uk/geographyAndEnvironment/whosWho/profiles/neumayer/pdf/Article-for-World-Development-_prostitution_-anonymousREVISED.pdf
______________________________________________________________
2 Decriminalization of the sex trade renders brothel owners "businessmen" who with impunity facilitate the trafficking of very young women predominantly from the poorest countries of Eastern Europe and the Global South to meet the increased demand for prostitution. For instance, the 2002 German deregulation law spawned countrywide brothel chains that offer "Friday-night specials" 6 for men who have license to purchase women for sexual acts that include acts of torture. 7 This prompted mainstream news outlets to tag Germany the "Bordello of Europe." 8 Last year, leading trauma experts in Germany petitioned their government to repeal the 2002 law, underlining the extensive psychological harm that serial, unwanted sexual invasion and violence, which are among the hallmarks of prostitution, inflicts on women. Harm reduction is not enough, they explain; governments and civil society must invest in harm elimination.9
Additionally, reports indicate that the Netherlands has also seen an exponential increase in sex trafficking that is directly linked to that government's decriminalization of the sex industry in 2000.10 The Dutch government confirms such links. 11 Up to 90%12 of the women in Amsterdam's brothels are Eastern European, African and Asian women who are being patronized by predominantly Caucasian men. Without a vibrant sex industry, there would be no sex trafficking.
Amnesty appears to shape its opinion about the sex industry primarily from the perspective of the HIV/AIDS sector, including UNAIDS.13 As worthy as their global work is, it is evident that these groups have very little understanding, if any, of violence against women and the intersectionality of race, gender and inequality. Defending the health and human rights of women is significantly more complex than the single aim of protecting individuals from HIV/AIDS, however critical. The primary goals of UNAIDS and other agencies that support limited harm reduction policies in the sex industry seem far more concerned with the health of sex buyers than the lives of prostituted and sex trafficked women. On the other hand, medical professionals, including gynecologists and mental health providers, confirm that regardless of how a woman ends up in the sex trade, the abuse, sexual violence and pervasive injuries these women endure at the hands of their pimps and "clients," lead to life-long physical and psychological harm — and, too often, death. 14
Moreover, international laws and covenants 15 recognize the abuse of power over acutely vulnerable populations — the poor, the incested, the transgendered, the homeless — as a tool for the purpose of
_____________________________________________________________
6 Nisha Lilia Diu,"Welcome to Paradise: Inside the World of Legalised Prostitution," The Telegraph, January 8, 2015, http://s.telegraph.co.uk/graphics/projects/welcome-to-paradise/ 7 For a list of 'sexual services' the German brothel chain Pascha offers in Cologne, Munich, Salzburg, Linz and Graz, go to http://www.pascha.de/en/ 8 Cordula Meyer, Conny Neumann, Fidelius Schmid, Petra Truckendanner and Steffen Winter, "Unprotected: How Legalizing Prostitution Has Failed," Der Spiegel, May 30, 2013, http://www.spiegel.de/international/germany/human-trafficking-persists-despite-legality-of-prostitution-in-germany-a-902533-3.html Jim Reed, "Mega-brothels: Has Germany become the 'bordello of Europe'?," BBC, February 21, 2014 http://www.bbc.com/news/world-europe-26261221 9 "TraumatherapeutInnen gegen Prostitution!" EMMA, September 25, 2014, http://www.emma.de/artikel/traumatherapeutinnen-gegen-prostitution-317787 10 Daalder, A. L. (2007). Prostitution in The Netherlands since the lifting of the brothel ban [English version]. The Hague: WODC / Boom Juridische Uitgevers, https://english.wodc.nl/onderzoeksdatabase/1204e-engelse-vertaling-rapport-evaluatie-opheffing-bordeelverbod.aspx 11 Wim Huisman and Edward R. Kleemans, "The challenges of fighting sex trafficking in the legalized prostitution market of the Netherlands," Crime, Law and Social Change 61.2 (2014): 215-228. Naftali Bendavid, "Amsterdam Debates Sex Trade," The Wall Street Journal, June 30, 2013, http://www.wsj.com/articles/SB10001424127887324049504578543370643627376 12 KLPD (Korps Landelijke Politiediensten) – Dienst Nationale Recherche (juli 2008). Schone schijn, de signalering van mensenhandel in de vergunde prostitutiesector. Driebergen. 13 Joint United Nations Programme on HIV/AIDS, UNAIDS Guidance Note on HIV and Sex Work (Geneva: United Nations, 2012) http://www.unaids.org/sites/default/files/sub_landing/files/JC2306_UNAIDS-guidance-note-HIV-sex-work_en.pdf 14 See two interviews, respectively conducted by Taina Bien-Aimé, with German trauma expert Dr. Ingeborg Kraus in "Germany Wins the Title of 'Bordello of Europe': Why Doesn't Angela Merkel Care?" The Huffington Post, May 27, 2015, http://www.huffingtonpost.com/taina-bienaime/germany-wins-thetitle-of_b_7446636.html; and Dr. Julia Geynisman, founder of the Survivor Clinic in "'If You Build It, They Will Come': The Survivor Clinic Tackles Sex Trafficking in New York City," The Huffington Post, July 14, 2015, http://www.huffingtonpost.com/taina-bienaime/if-you-build-itthey-will- _b_7785724.html 15 Protocol to Prevent, Suppress and Punish Trafficking in Persons Especially Women and Children, supplementing the United Nations Convention against Transnational Organized Crime, Palermo, 15 November 2000, United Nations Treaty Series, vol. 2237, p. 319; Doc. A/55/383 3
______________________________________________________________
exploitation. Disenfranchised women of color, including Aboriginal, Native, First Nations, AfricanAmerican and "Scheduled Castes" women, are overwhelmingly represented among the prostituted and the sex trafficked. 16 Every day, we combat male access to women's bodies through power and control, from female genital mutilation to forced marriage; from domestic violence to reproductive rights. The exchange of money for such access does not eliminate the violence women face in the sex trade. It is unfathomable that a human rights organization of Amnesty's stature is failing to recognize prostitution as a cause and consequence of gender inequality.
A primary way of protecting the human rights of commercially sexually exploited individuals is to provide comprehensive services and exit strategies, should they opt to leave the sex trade, and to hold their exploiters accountable. A number of governments have already passed legislation that reflects this gender and human rights framework.17 In a 2014 resolution, the European Parliament also recognized prostitution as a form of violence against women and an affront to human dignity, urging its members to pass laws that decriminalize solely those who sell sex and criminalize solely those who purchase it.18
Consequently, should Amnesty vote to support the decriminalization of pimping, brothel owning and sex buying, it will in effect support a system of gender apartheid, in which one category of women may gain protection from sexual violence and sexual harassment, and offered economic and educational opportunities; while another category of women, whose lives are shaped by absence of choice, are instead set apart for consumption by men and for the profit of their pimps, traffickers and brothel owners. Neither the Universal Declaration of Human Rights, nor international law excepts any human being from enjoying a life free of violence and of dignity.
Peter Benenson, the founder of Amnesty, once said: "The candle burns not for us, but for all those whom we failed to rescue from prison, who were shot on the way to prison, who were tortured, who were kidnapped, who 'disappeared.' That is what the candle is for."
Amnesty's reputation in upholding human rights for every individual would be severely and irreparably tarnished if it adopts a policy that sides with buyers of sex, pimps and other exploiters rather than with the exploited. By so voting, Amnesty would blow out its own candle.
We implore Amnesty to stand on the side of justice and equality for all.
Sincerely yours,
______________________________________________________________Convention on the Elimination of All Forms of Discrimination Against Women (CEDAW), New York, 18 December 1979, United Nations Treaty Series, vol.1249, in which Article 6 urges member States to "take all appropriate measures, including legislation, to suppress all forms of traffic in women and exploitation of prostitution of women." The UN General Assembly Convention for the Suppression of the Traffic in Persons and of the Exploitation of the Prostitution of Others, 2 December 1949, A/RES/317 states that "prostitution is incompatible with the dignity and worth of the human person and endangers the welfare of the individual, the family and the community." 16 Cherry Smiley, "Real change for aboriginal women begins with the end of prostitution," The Globe and Mail, January 14, 2015, http://www.theglobeandmail.com/globe-debate/real-change-for-aboriginal-women-begins-with-the-end-of-prostitution/article22442349/ 17 These set of laws, currently known as the "Nordic Model," were passed by Sweden (1999), South Korea (2004, with modifications), Iceland (2008), Norway (2009), Canada (2014, with modifications), Northern Ireland (2015). Other jurisdictions debating the enactment of the "Nordic Model" in their legislatures include France, Ireland, Israel, Lithuania and certain jurisdictions in the United States. 18 Report on sexual exploitation and prostitution and its impact on gender equality, European Parliament Committee on Women's Rights and Gender Equality, 4 February 2014 available from http://www.europarl.europa.eu/sides/getDoc.do?pubRef=-//EP//TEXT+REPORT+A7-2014- 0071+0+DOC+XML+V0//EN#title1
Posted in
Uncategorized
May 19
Chairman, Global Politics and Security, Georgetown University Foreign Service School; Senior Adviser, Blue Star Strategies; and Co-Director, Transatlantic Renewal Project
Posted: Updated:
Several years ago, a female journalist I knew was kidnapped on the way to work in Baghdad. After two harrowing weeks, 28-year-old Bahar (not her real name) was released by her hostage takers. She left for Europe and steadfastly refused to return home. It was not just her kidnappers whom Bahar feared. Back in Iraq, the male relatives on her father's side were threatening Bahar with an honour killing because they were convinced she had been sexually abused in captivity. In Europe the tragedy for this gifted and promising young woman only deepened; she became trapped in a human trafficking network.
You try to combat this evil by saving one soul, and winning one case at a time.
Just days ago, in a landmark case, a wealthy businessman who had held five under-age Mozambican girls captive as sex-slaves for three years, was sentenced in Cape Town to eight life-terms for human trafficking and rape.This was the most severe sentence ever handed down for human trafficking in South Africa.
Human trafficking is a scourge of our times, and whether in sex trade or forced labour, women and girls tend to be especially vulnerable. According to the International Labour Organisation (ILO), more than half of all victims world-wide are female. In fact, the U.S. State Department estimates that, among the 600,000 to 800,000 people trafficked across international borders every year, nearly 70% female. Half are children.
"The term 'trafficking' doesn't help us to understand the problem," according to Mark Lagon, incoming President of Freedom House and former U.S. ambassador-at-large, directing American efforts to monitor and combat the problem. "Trafficking," continues Lagon, "suggests movement across borders and for some, perhaps, minor criminality and rough edges of globalisation." But "it's fundamentally about the most extreme forms of exploitation," he tells me. The numbers are staggering. According to Guy Ryder, the Director-General of the ILO, as many as 28 million people today may be victims in this modern day slave trade. According to the U.N., human trafficking is a 99 billion-dollar-a-year industry.
How can this be?
Traffickers prey on the weak, naive and vulnerable. In one common scenario, an individual is promised by a fraudulent employment agency a better job and life somewhere abroad. Upon arriving in the new country, said individual's passport is confiscated. Victims are in instances threatened, drugged, physically and sexually abused. If you're a poor, uneducated domestic worker caught up in such circumstances — let's say in Dubai or Saudi Arabia where you have no family or friends, nor knowledge of the local language — where do you turn for help?
Traffickers depend on corrupt governments, weak rule of law, and misogynistic culture. That's why most of the Middle East has a particularly dreadful record in human trafficking.
Traffickers also rely on our ignorance and collusion. As the case of Iraqi journalist Bahar suggests, trafficking is a problem in developed democracies as well. It can be difficult to uncover, and not just for law enforcement. Apparently nail salons — they spring up like mushrooms in cities like New York, Los Angeles and London — rely, not infrequently, on forced labour. You as a customer would never know.
In other circumstances, you should be able to guess there's a problem.
A decade ago in Germany, a prominent commentator and talk show host became embroiled in a scandal, having been caught with prostitutes and cocaine in a well known Berlin hotel. A year later, I invited the gentleman in question to participate in a program of the Aspen Institute Germany, the organisation I led at the time. One of my board members protested vigorously.
I replied that the man had apologised and asked publicly for forgiveness from his wife, his colleagues, and his audience. He was an influential and articulate pundit. Was it ours to shun him? But then my board member pointed out something that had gone missing from the entire debate and ensuing apology. Young Ukrainian women in Berlin, my trustee noted, are almost surely not in Germany engaged in prostitution on a voluntary basis.
No one had spoken about this. He had a completely valid point.
Posted in
Uncategorized
Apr 24
Posted in
Uncategorized
Feb 24
HUMAN SMUGGLING/TRAFFICKING 02/18/2015
LOS ANGELES – A Long Beach woman pleaded guilty in federal court Wednesday to working with her son to prostitute a local runaway beginning when the girl was only 15, and another young woman beginning when she was 18.
Sharilyn Kae Anderson, 46, pleaded guilty to conspiring with her son to engage in sex trafficking, following a joint probe by U.S. Immigration and Customs Enforcement's (ICE) Homeland Security Investigations (HSI) and the Long Beach Police Department (LBPD). In a plea agreement filed in U.S. District court, Anderson admitted she and her son used force, threats of force or coercion against the adult victim. Anderson now faces a potential penalty of life in federal prison.
Anderson's guilty plea comes nine days after her son, Joshua Jerome Davis, 23, pleaded guilty to the sex trafficking conspiracy, as well as two substantive counts of sex trafficking of a minor and an adult by force, threats of force or coercion. The charge of sex trafficking of a child by force carries a maximum sentence of life in prison and a mandatory minimum penalty of 10 years. The sex trafficking of an adult by force, threats of force, or coercion, or any combination of these means, carries a maximum sentence of life in prison and a mandatory minimum penalty of 15 years.
Anderson was arrested in August 2013 by LBPD vice detectives and HSI special agents. Davis was arrested outside a residence he leased in North Las Vegas. The case is being prosecuted by the U.S. Attorney's Office in Los Angeles.
Following his arrest, Davis was transferred to Los Angeles to face criminal prosecution. At the time of his arrest, investigators located and rescued the minor victim who was with Anderson.
The LBPD initially opened the investigation after the minor victim's father reported her missing. The ensuing investigation uncovered evidence that Davis, assisted by his mother, had prostituted the victim at several hotels in Southern California and transported her across state lines to Nevada to engage in commercial sex in Las Vegas.
"Human sex trafficking will not be tolerated in our city, especially when our children are victimized," said Long Beach Police Chief Robert Luna. "We have made tremendous progress with our efforts to combat these horrific crimes. We will continue to work collaboratively with our partners to successfully investigate and prosecute those responsible."
According to court documents, Davis first communicated with the minor victim on Facebook in 2010, when she was 14, leading to an initial meeting in early 2012. Several months later, the minor victim created an account on a website commonly used to promote prostitution and escort services. Anderson helped facilitate the prostitution scheme by booking hotel rooms and transporting both victims to hotels to engage in prostitution when her son was unavailable. Anderson also threatened the adult victim to intimidate her to continue making money for her son by prostituting.
"The coercion of vulnerable minors into prostitution is unconscionable," said Claude Arnold, special agent in charge for HSI Los Angeles. "HSI will continue to work closely with its law enforcement partners to bring those engaged in the sexual exploitation of juveniles to justice."
Anderson and Davis both pleaded guilty before U.S. District Judge Christina A. Snyder. Anderson's sentencing is scheduled for May 18. Davis will be sentenced May 4.
Victims of human trafficking, or individuals who have knowledge of trafficking activity, may also contact the Long Beach Police Department's Vice Investigations Detail at 562-570-7219. To remain anonymous, the public may visit www.lacrimestoppers.org.
Posted in
Uncategorized